(Update) Take Two Promotion
Check for your 1 FREE Take Two ticket and enjoy our Take Two promo!
——————–
The Take Two promo will be kicking off on Nov 16!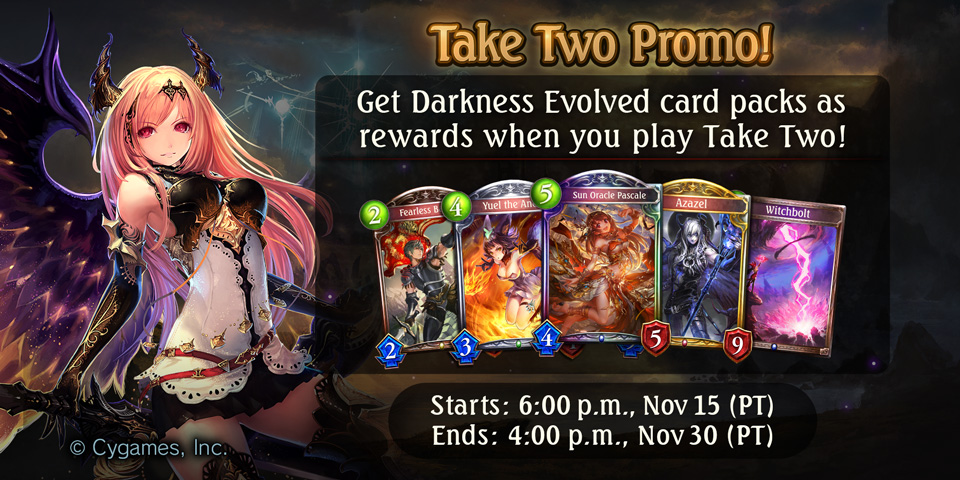 Enter Take Two matches from 6 p.m., Nov 15 to 4:00 p.m., Nov. 30 (PT) and get Darkness Evolved card pack tickets as rewards!
Darkness Evolved packs will only be distributed if you enter a Take Two match during the period above.
Thank you for your continued support! Don't miss this chance to add some muscle to your deck!
Shadowverse Team