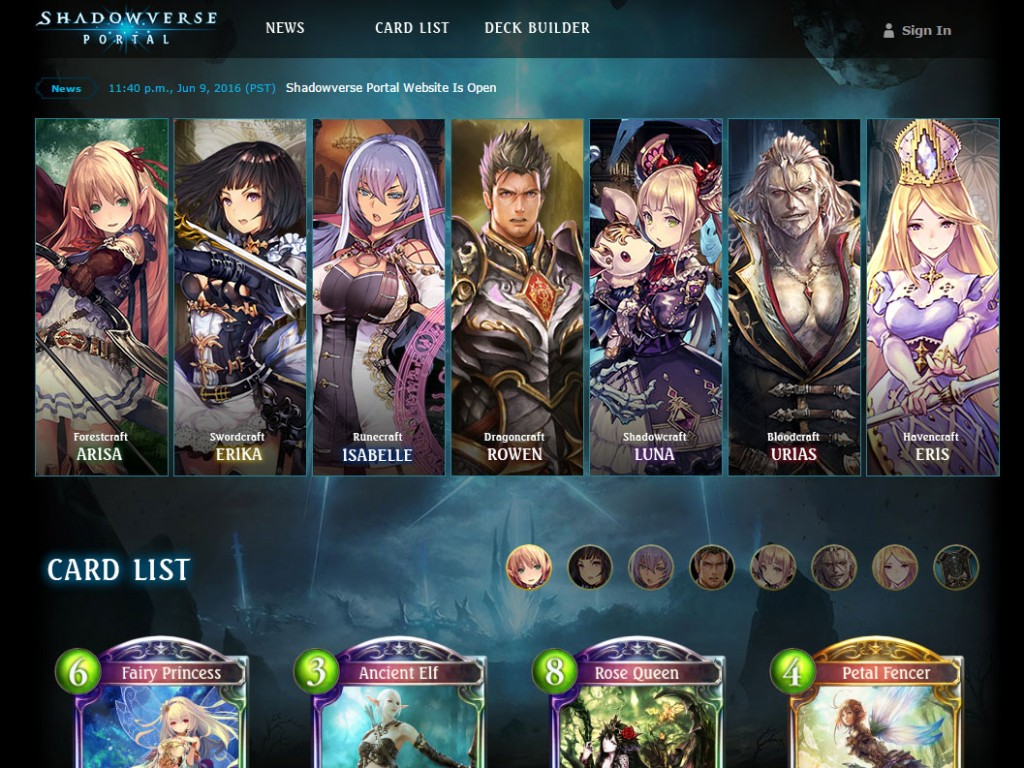 Utilizing Shadowverse Portal: Deck Builder and Card Database
Shadowverse Portal is a website that allows you to browse the vast library of cards within Shadowverse and puts the power to build custom decks right at your fingertips.
There are several features in the Deck Builder that will help streamline your deck building experience. You can filter cards based on selected criteria and add those cards to your deck with a single click.
Cards can also be removed from the deck in the same way. As you add and remove cards, a handy graph automatically displays valuable deck information, such as how many low-cost or high-cost cards are in the deck.
You can transfer a deck made in Deck Builder to the game.
Sign in with a Facebook, Twitter, or Google account. Once you're happy with your deck, click Save Changes, and then click Create Deck Code. Launch Shadowverse and tap Decks from the Cards screen. Tap New Deck, and then type in the deck code. The deck you made in Deck Builder will now be ready for use in Shadowverse (Cards that you don't own will not be available for use in the game.)
Conversely, decks used in Shadowverse can be transferred to and edited in the Shadowverse Portal via a deck code as well.
Getting The Most Out of Shadowverse Portal
It's hard to make decks on my tiny mobile screen.
With Shadowverse Portal, you can browse cards and build decks on your PC monitor!
What cards should I create with my hard-earned vials?
Experiment with new card combinations to your heart's content before deciding whether or not to spend vials. Use the tools on Shadowverse Portal to consider the balance of the deck and how it will play. That way, you won't end up with ineffective cards in your deck.
That player has a strong deck. I want to use it too!
Did you see a cool deck that someone else shared on social media? You don't need to painstakingly recreate that deck one card at a time. If that player shares their Deck Details link, you can create a deck code, and you'll be able to use that deck yourself (You must collect the necessary cards on your own).
Now get out there and build some decks! Battle on!
More information available at: About Shadowverse Portal.
保存