Starter Deck Series: Runecraft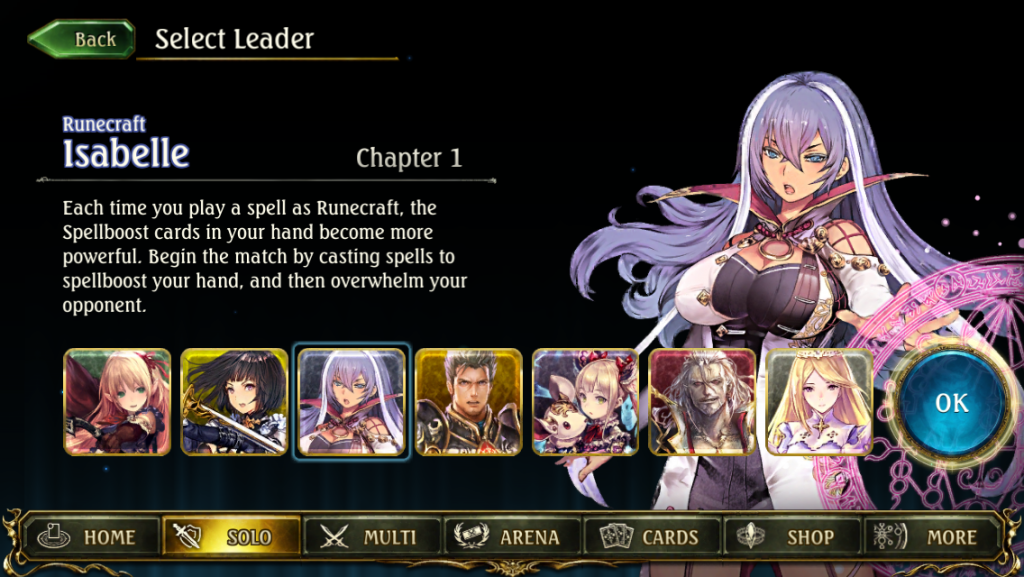 This series showcases sample decks for Shadowverse beginners. For those who have a limited card collection, worry not! Decks are built with only bronze and silver cards.
This time, we're covering Runecraft. I'll show you one way to take advantage of this class.
Sample Deck: Runecraft (Isabelle)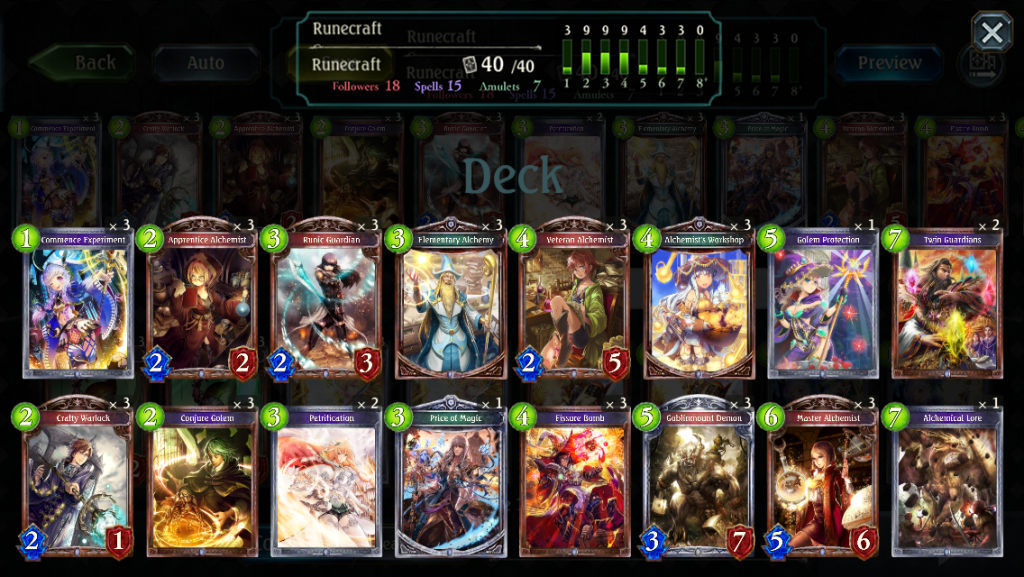 (Vials: 3,500)
This is a midrange deck that really gets rolling from the midgame. The core concept is to use Earth Rite (powerful abilities activated by an Earth Sigil amulet in your area). Earth Rite requires setup before reaping the rewards, making this style of deck suitable for skilled players. I highly recommend it if you want to start with a strategic type of deck.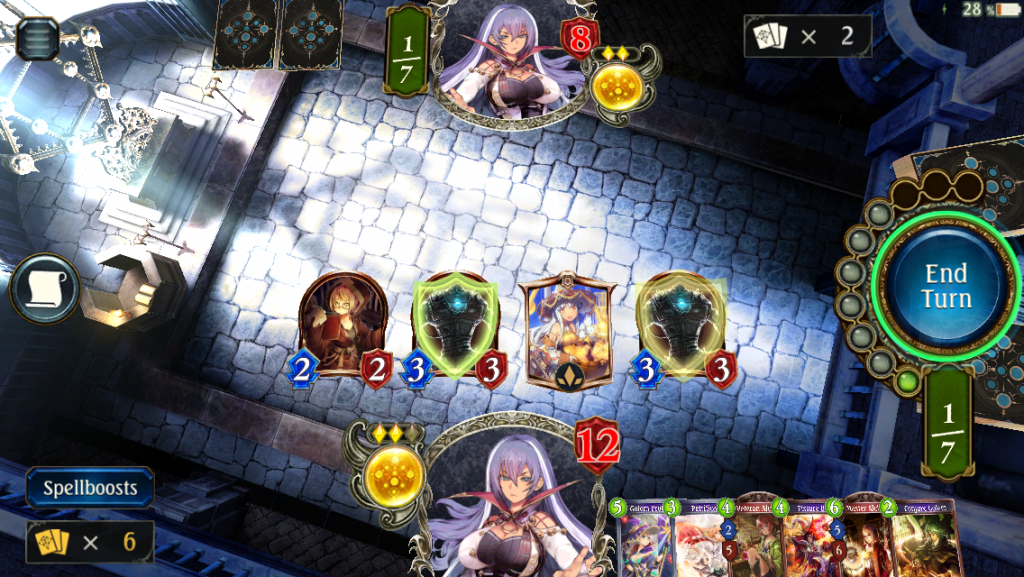 Guardian Golem, summoned from the Earth Rite produced spell Conjure Guardian, is a high-perfomance 2-cost 3/3 follower that has Ward. Remember that Conjure Guardian itself is a spell, giving you the extra benefit of a spellboost when used.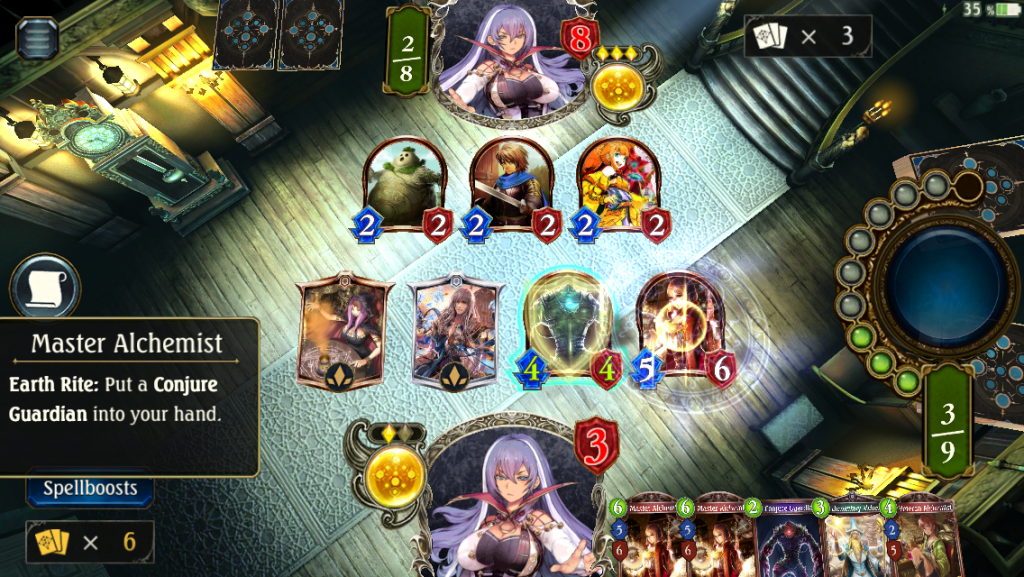 Many cards with Earth Rite add a Conjure Guardian to your hand. There are also cards that restore your defense or boost stats. Earth Rite abilities automatically activate if there is an Earth Sigil in your area, so make sure to play your cards in the right order.
Core of the Deck!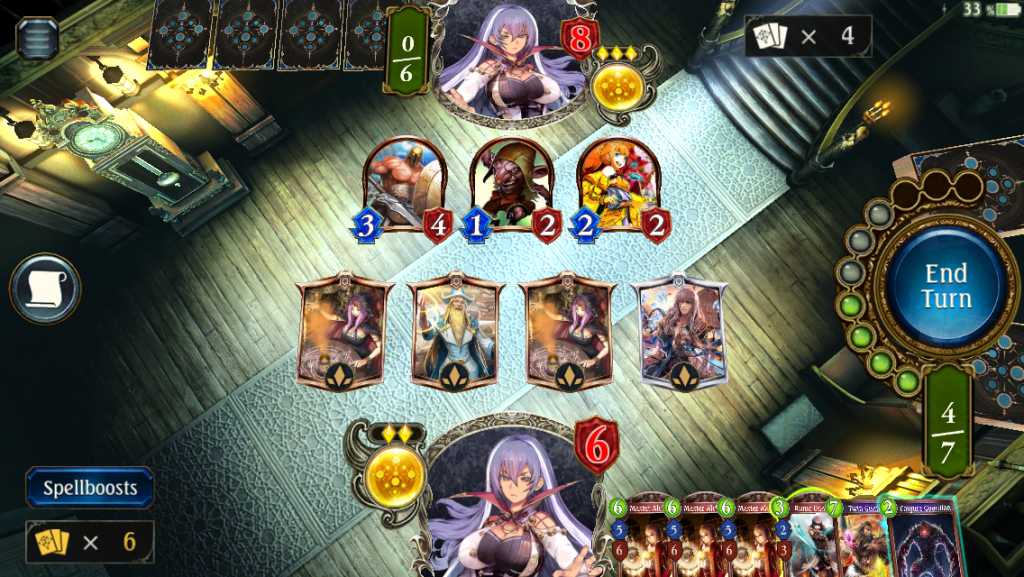 Earth Sigil amulets are useless on their own. Play your cards wisely to avoid clogging up your area as shown in the unlikely screenshot above.
Spice It Up!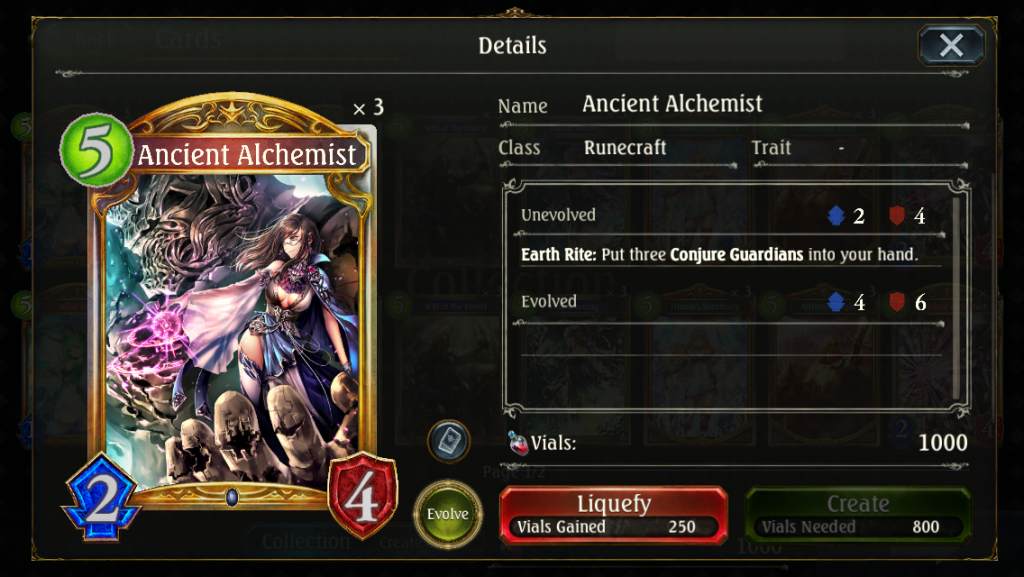 Instantly power up this low stat card by activating Earth Rite. If played on turn 5, this card can guarantee you a powerful play on turn 6. In the sample deck, swap it in for Goblinmount Demon or Golem Protection.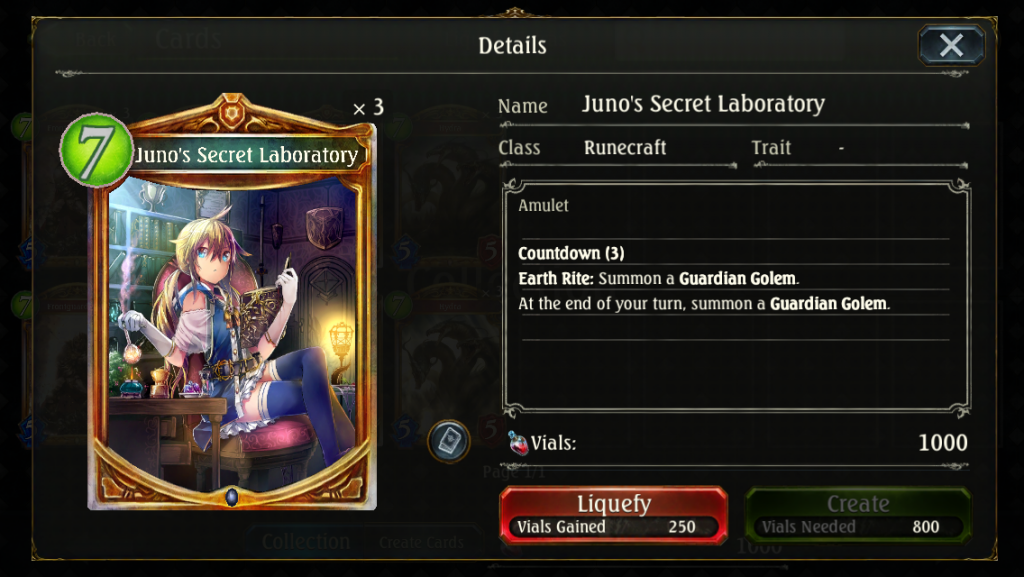 Summon up to four Guardian Golems with this excellent card. Although it helps you control the board, be careful as it can clog up your area. In the sample deck, swap it in for Twin Guardians.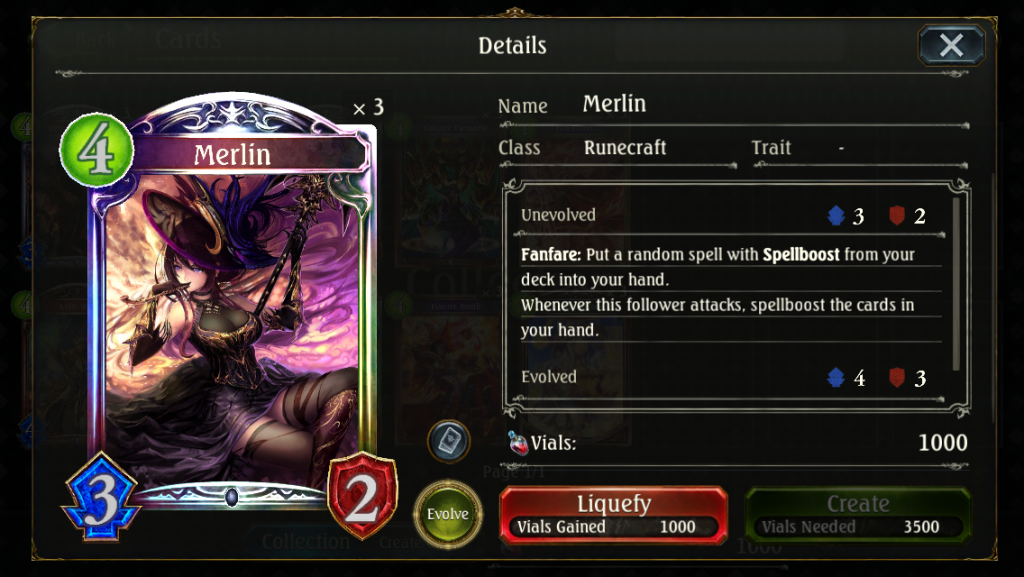 Use Merlin in conjunction with Conjure Guardian for added synergy in a more Spellboost-centric deck. In the sample deck, take out Runic Guardian and Fissure Bomb, and swap in a few Merlin cards along with Wind Blast, Fire Chain, and Fate's Hand.
Become an earth mage and summon an army of golems!
Victory awaits behind a firm stronghold! Let's do it!
保存
保存
保存
保存
保存
保存
保存
保存
保存
保存
保存
保存
保存
保存
保存
保存
保存
保存
保存
保存