Starter Deck Series: Dragoncraft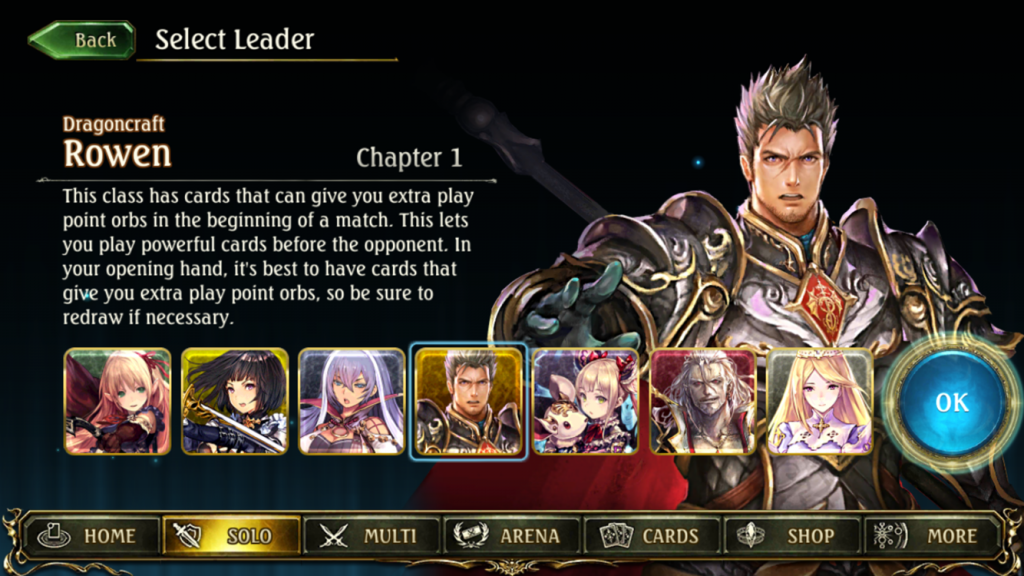 This series showcases sample decks for Shadowverse beginners. For those who have a limited card collection, worry not! Decks are built with only bronze and silver cards.
This time, we're covering Dragoncraft. Let's find out how to take advantage of this class!
Sample Deck: Dragoncraft (Rowen)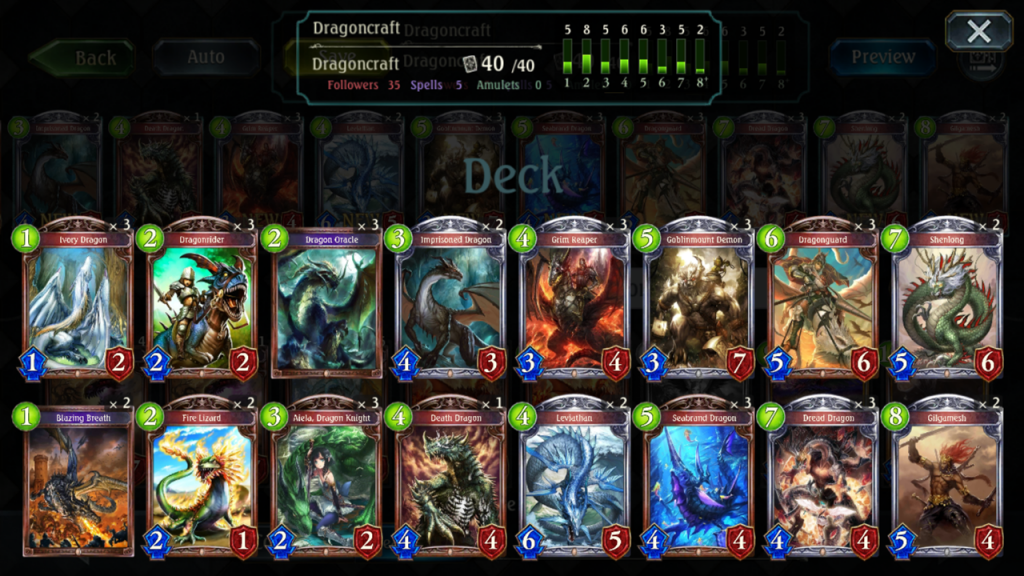 (Vials: 2,750)
The purpose of this deck is to overwhelm your opponent. Use Dragon Oracle and Aiela, Dragon Knight to increase your play points. Then wreak havoc by unleashing high-cost followers. Every card in this deck is a worthy addition to the dragon brood.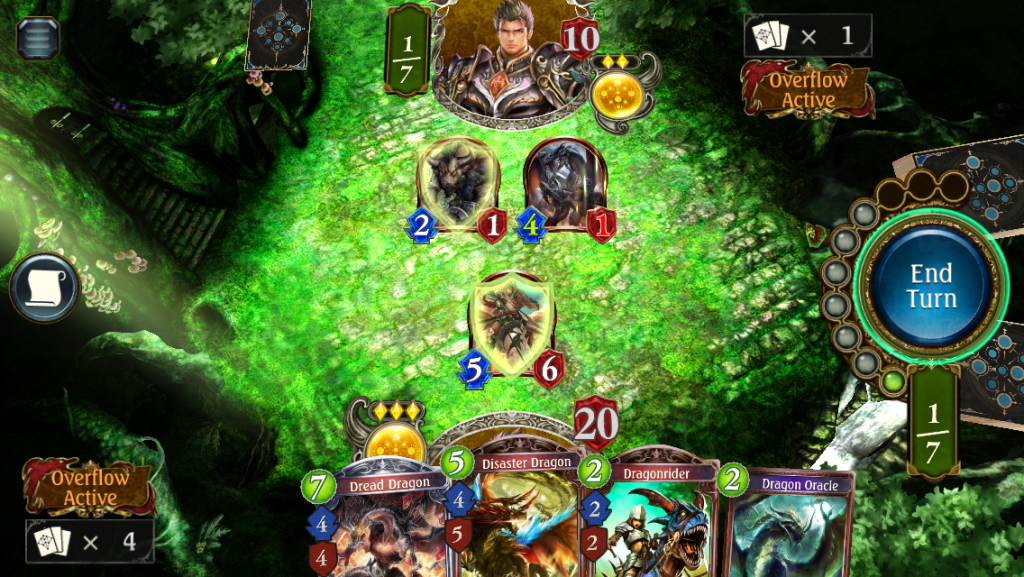 Increase your play points and take down high-cost followers. It's a simple yet powerful strategy.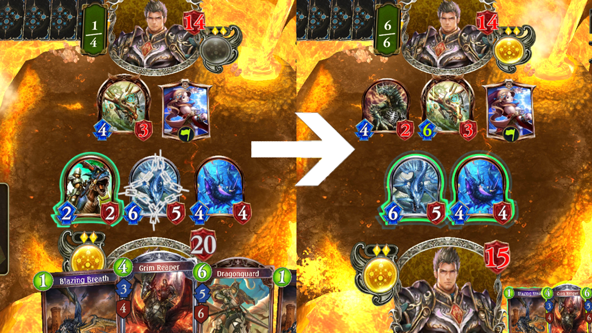 There are many Dragoncraft followers that truly shine when Overflow is active. The Seabrand Dragon in the above screenshot is a prime example of this. When Overflow activates, the game really gets going!

Core of the Deck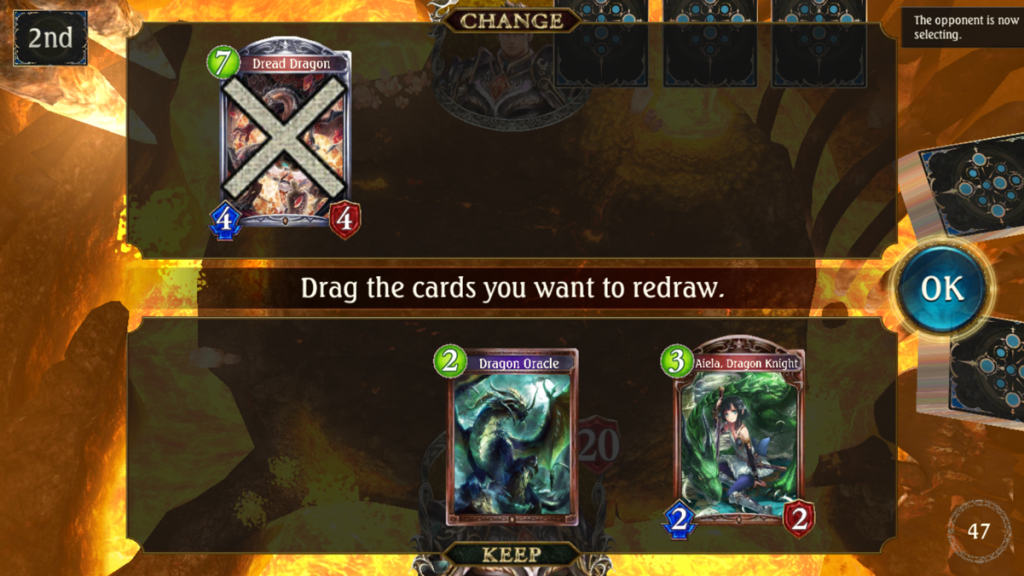 This deck struggles in the early game, so cards that increase your play points are of utmost importance. Swap out cards at the beginning of the game that aren't Dragon Oracle or Aiela, Dragon Knight!
Spice It Up

Genesis Dragon packs a punch! Deal damage equal to a third of the enemy leader's total defense. It's one of the best cards to use as a finisher (a follower that can close the match) in Dragoncraft. In the sample deck, swap it in for Gilgamesh and behold its might.
 
Zirnitra summons Dragon, a 5/5 follower. Between these two followers, gain a total of 8/6 for 8 play points. Not to mention having 3 points of instant damage also gives you the edge. In the sample deck, swap it in for Death Dragon or Gilgamesh.

This is a legendary follower made for the specific purpose of finishing off the opponent. Its powerful ability makes up for its extremely low defense. You'll be surprised just how long it can endure. In the sample deck, swap it in for Death Dragon or Goblinmount Demon. Both legendaries, this card and Zirnitra serve as immediate assets in battle.
The bigger the better! Pack that punch and take down your opponent!
Let's do it!
保存
保存
保存
保存
保存
保存
保存
保存
保存
保存
保存
保存
保存
保存
保存
保存
保存
保存
保存
保存
保存
保存
保存
保存
保存
保存
保存
保存