Starter Deck Series: Swordcraft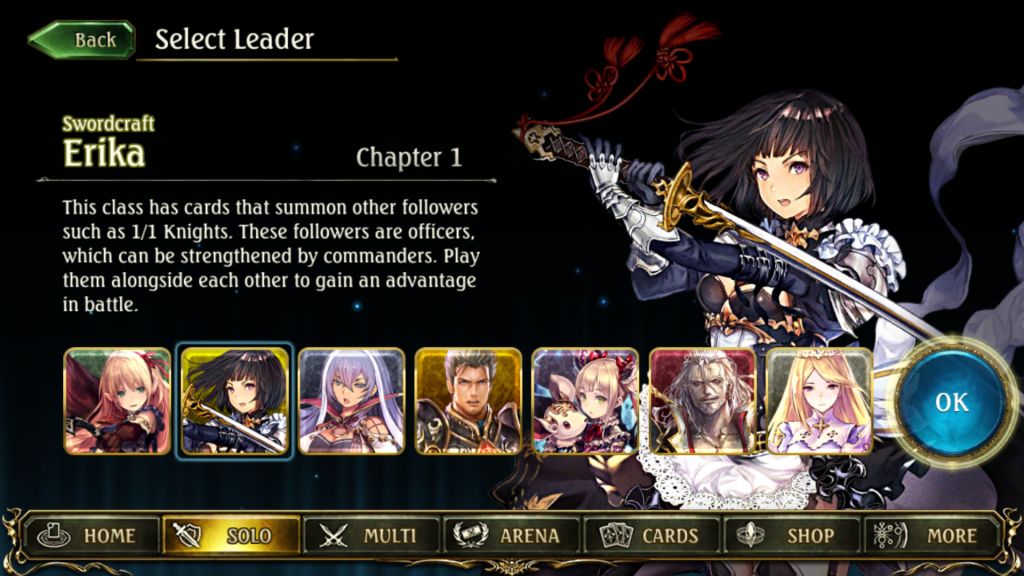 This series showcases sample decks for Shadowverse beginners. For those who have a limited card collection, worry not! Decks are built with only bronze and silver cards. This time, we're covering Swordcraft. Let's find out what this class is all about!
Sample Deck: Swordcraft (Erika)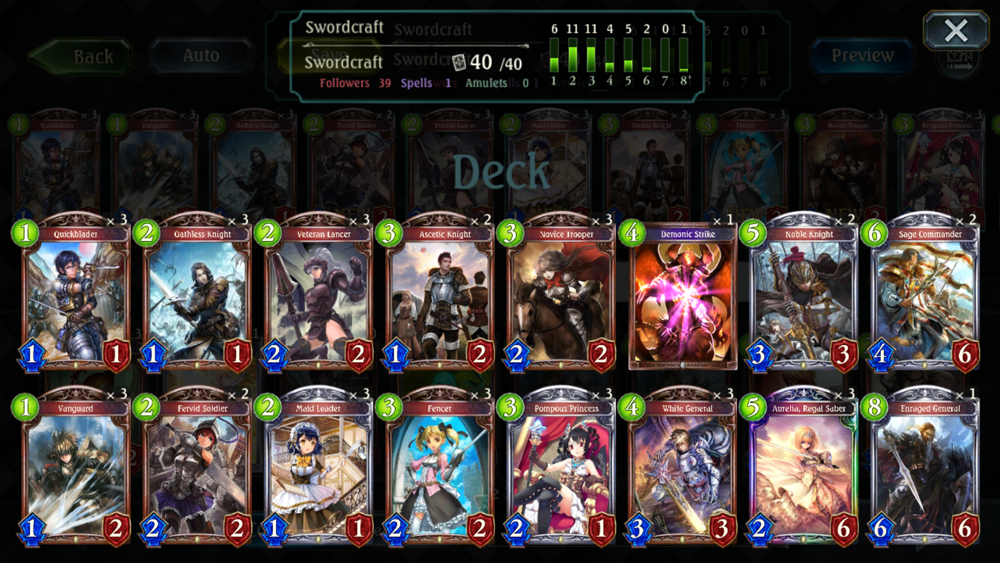 (Vials: 2,550)
Cheaper! Faster! Stronger! These three elements create a highly aggressive deck. Capitalize on a slew of low-cost followers to take the offensive from turn one.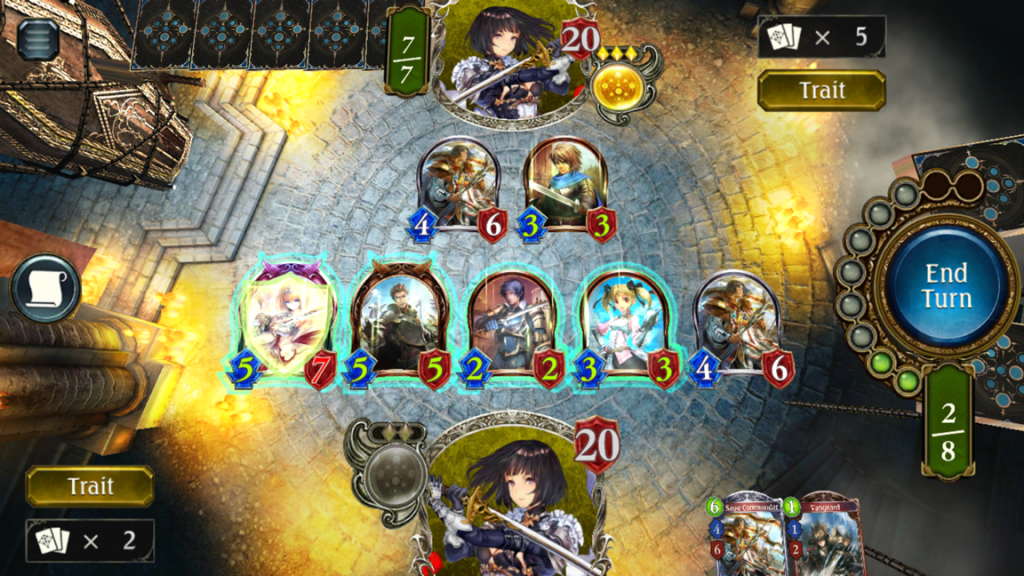 Swordcraft can often produce (or summon) multiple followers from a single card. This makes it a great class to fight from the board. Overwhelm your opponent by filling up your area and unleashing a nonstop assault!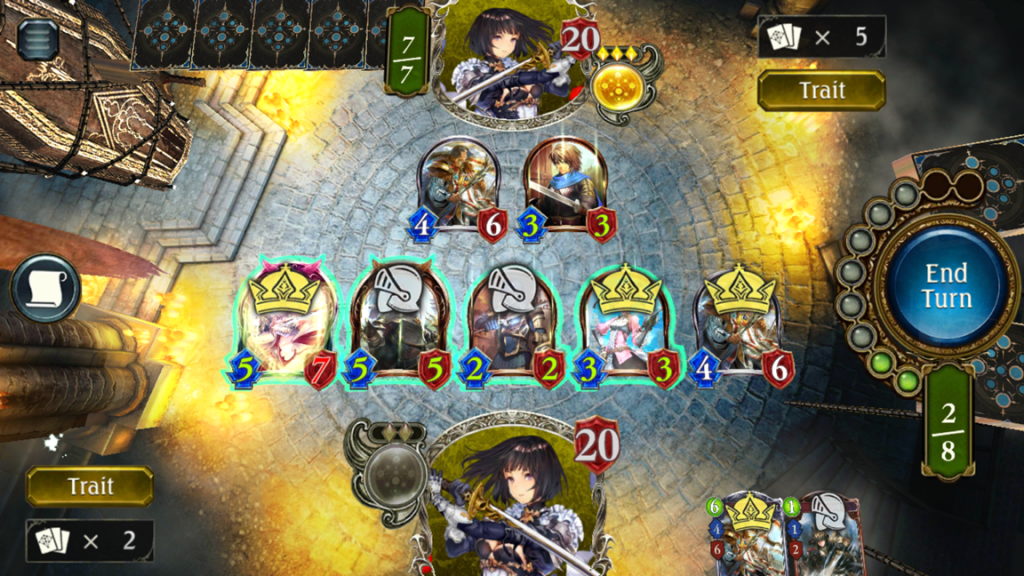 Followers in Swordcraft are either an officer or commander, with commanders having the ability to reinforce officers. I recommend learning which followers are which before playing.
Note: Tap on the [Trait] button in the bottom left corner to check your followers in play. Commanders are marked with a gold crown, officers with a silver helmet.
Core of the Deck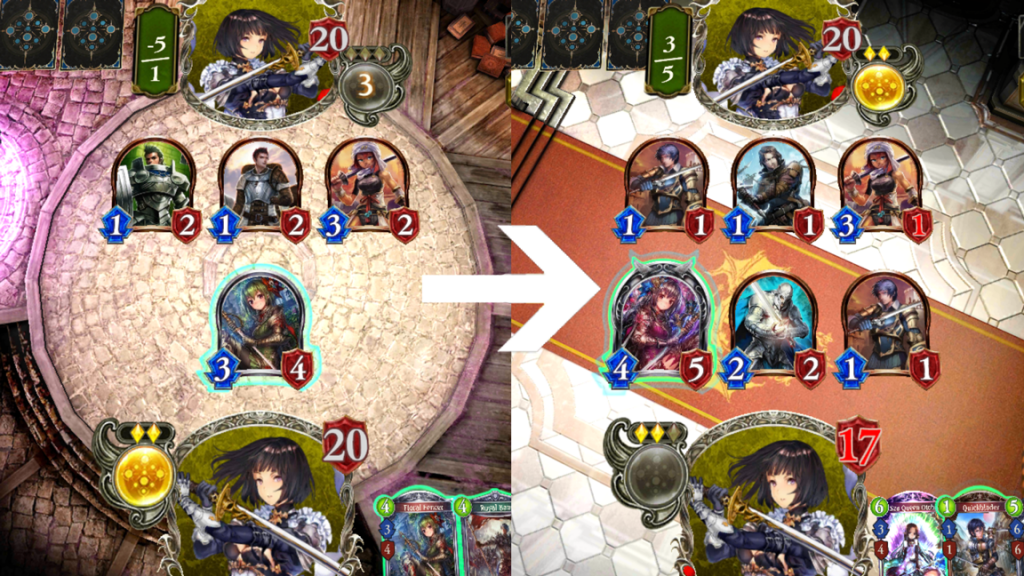 Floral Fencer is a card that can put three followers into play. It's arguably one of the best cards in Swordcraft. Don't hesitate to use your first evolution on this card!
Note: Floral Fencer is unlocked by clearing Chapter 6 of Erika's main story. It's a staple card in any Swordcraft deck, and should be worth adding to your collection.
Spice things up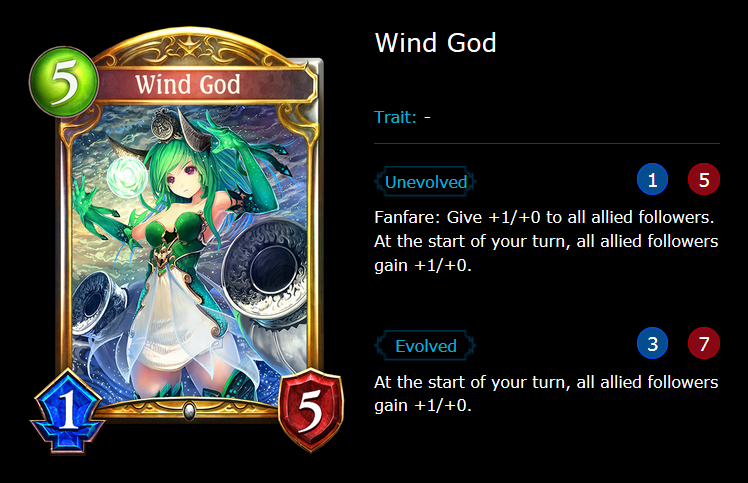 Wind God has an ability that reinforces your followers every turn. It's perfect for Swordcraft decks that can easily fill up the board. In the sample deck, swap it in for Noble Knight.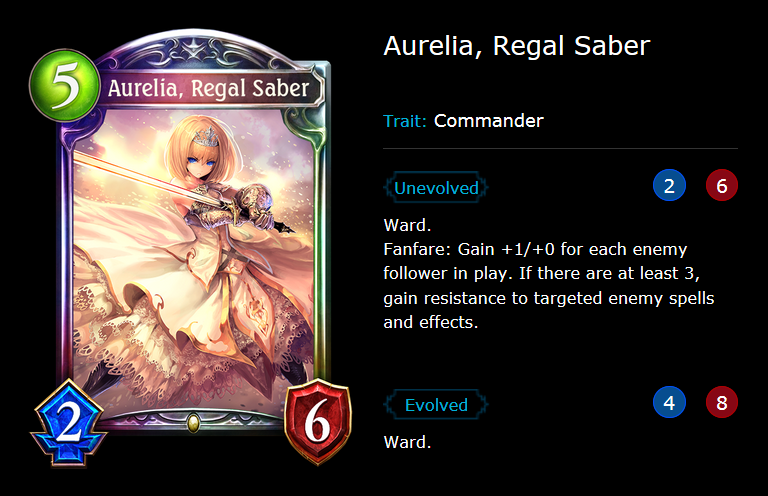 Aurelia, Regal Saber becomes stronger the better your opponent's area is. With a high defense and Ward, she can serve as a wall to protect allied followers. In the sample deck, swap it in for Noble Knight or Enraged General.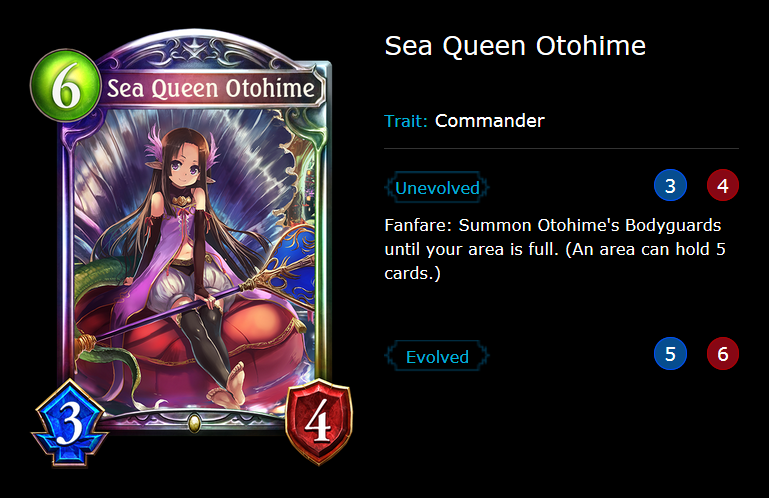 Otohime's Bodyguard is a 1/2 officer. Sea Queen Otohime has low statistics, but if two or more Otohime's Bodyguards are summoned, it turns into a high value follower. Both Aurelia, Regal Saber and Sea Queen Otohime are commander type cards. Try using Maid Leader, which randomly draws commander cards from your deck, to potentially add them to your hand. In the sample deck, swap in Sea Queen Otohime for Demonic Strike or Enraged General. Once you have this card in your collection, give it a try in an actual match.
Lead your officers and claim that victory!
You're the commander-in-chief! Let's do it!
保存
保存
保存
保存
保存
保存
保存
保存
保存
保存
保存
保存
保存
保存
保存
保存