Kuroebi's Take Two Changes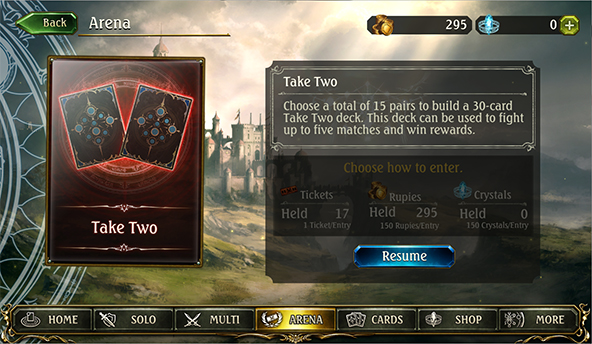 The March 30 update brought some big changes to Shadowverse, including both the Tempest of the Gods card pack and some hefty updates to the Take Two format. Today I'd like to highlight how these changes have affected the Take Two meta while discussing cards that have risen to dominate the format.
Take Two Changes
1. You can now play Take Two private matches where you and your opponent select each other's decks.
2. You can now spectate private Take Two matches.
3. Cards that appear when building a Take Two deck were changed.
Let's dive into more detail on point number 3: Tempest of the Gods cards were added to the deck-building pool, while all Standard card and prize cards (excluding bronze) were taken out. Among the changes this presents for the format, the most influential one has been the removal of these 4-play point followers that had Evolve effects.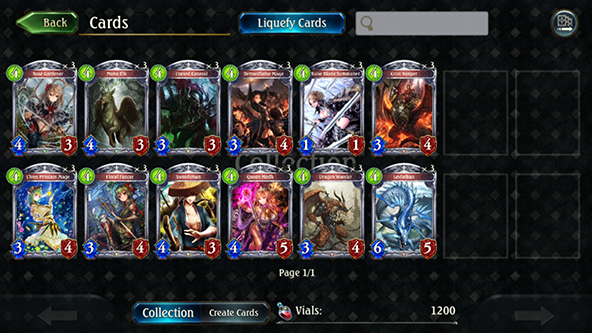 Although some strong 4-cost evolve-focused followers still see play, such as Goblinbreaker Teena and Yuel the Ancient, the format has seen a substantial reduction in followers of this type. Now it's more common for the match to heat up at the start of turn five due to powerful evolve effects from 5-cost followers like Pegasus Elf and Monika, Cloudhall Admiral.
Other hallmark cards removed in the update include all of the Standard card pack legendaries and certain Take Two staples like Fencer and Sage Commander. Although it'll be hard to let go of these powerful strategic choices, I'm looking forward to analyzing the new Take Two play environment.
Powerful Take Two Neutral Options
Strong gold and legendary Neutral cards, like Goblinbreaker Teena and Dark Angel Olivia, are available for any class to pick—so it's not uncommon to bump into them during a Take Two run. Choosing appropriate Neutral cards to complement your class is an indispensable skill when putting together a deck in this format.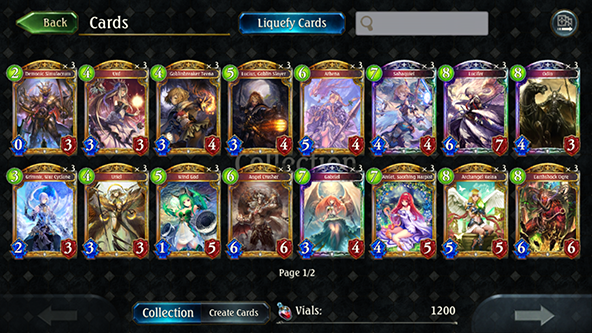 Gold and Legendary Neutral Card Options (April 2017)
Next I'll detail two Neutral cards introduced with Tempest of the Gods that could make the difference in your own Take Two deck.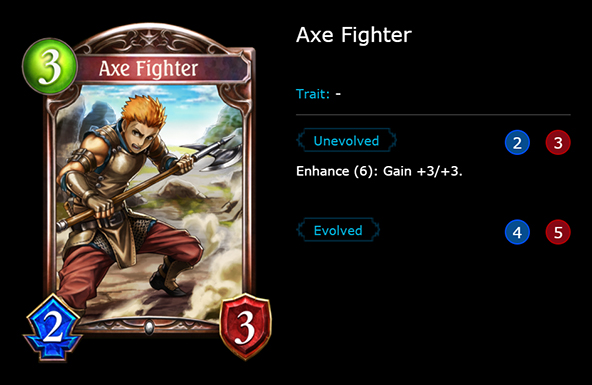 As a 3-cost 2/3 or a 6-cost 5/6 (via enhance), Axe Fighter is a versatile pick in a format where balancing your deck's curve can be tricky. Even if you pick too many 3-cost followers during deck building, this follower's enhance effect ensures you've made a good decision.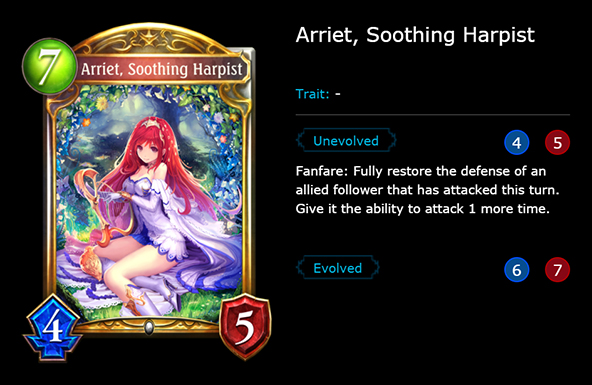 Although Arriet, Soothing Harpist is just a gold card, it can serve as a powerful finishing blow. Its fanfare effect is extremely strong, allowing one of your followers to attack twice (or in the case of an enhanced Albert, Levin Saber four times) in a single turn. And unless you want to fall prey to Arriet, Soothing Harpist yourself, make sure to clear your opponent's board of any followers with an attack power equal to half of your remaining health (if you have 10 health, clear followers with 5 or more attack).
Coming up in my next column I'll be going over essential Take Two picks for every class. Stay tuned!
保存
保存
保存
保存
保存
保存
保存
保存
保存
保存
保存
保存