Prebuilt Deck Review: Kiss of the Queen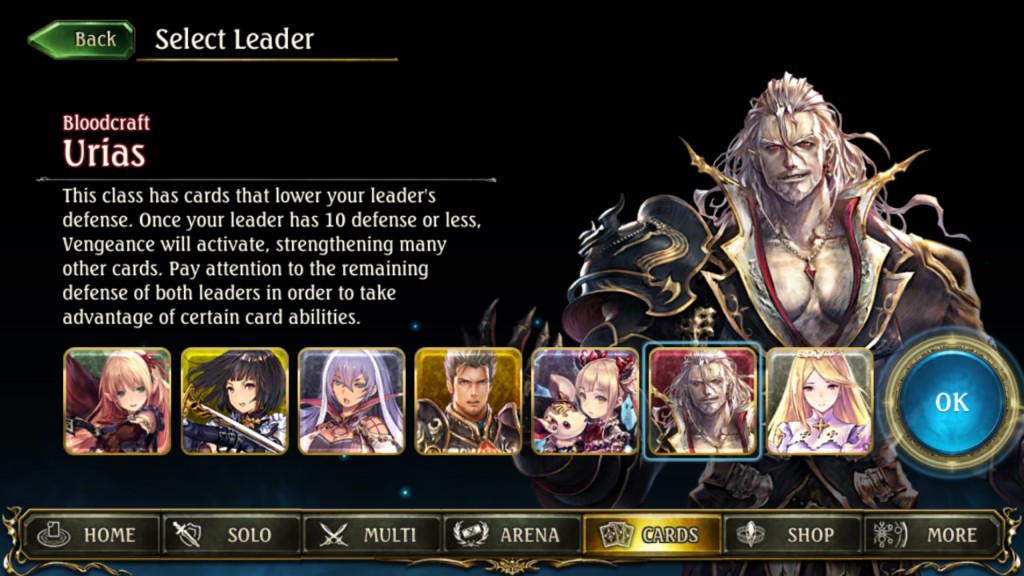 Prebuilt decks are now being sold in the shop. See here for an introduction to prebuilt decks. In this article, I'll be introducing one of these decks—Kiss of the Queen (Bloodcraft deck).
Behold, puny mortals! The decklist!


How to Use Kiss of the Queen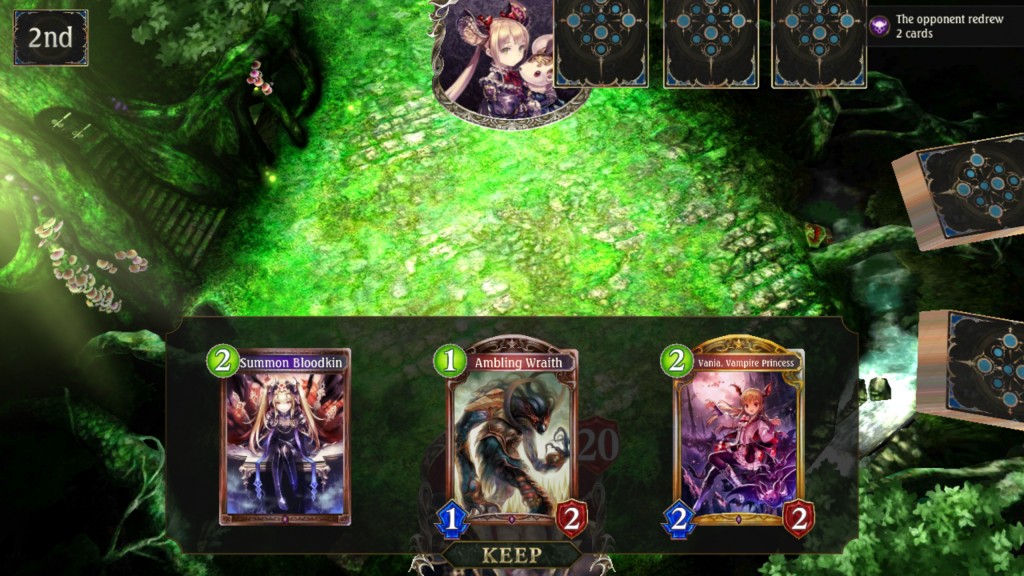 You'll want to mulligan (swap out cards) for low-cost followers in your opening hand. If you can take the lead in the early game, you can eat away at the opponent's defense efficiently.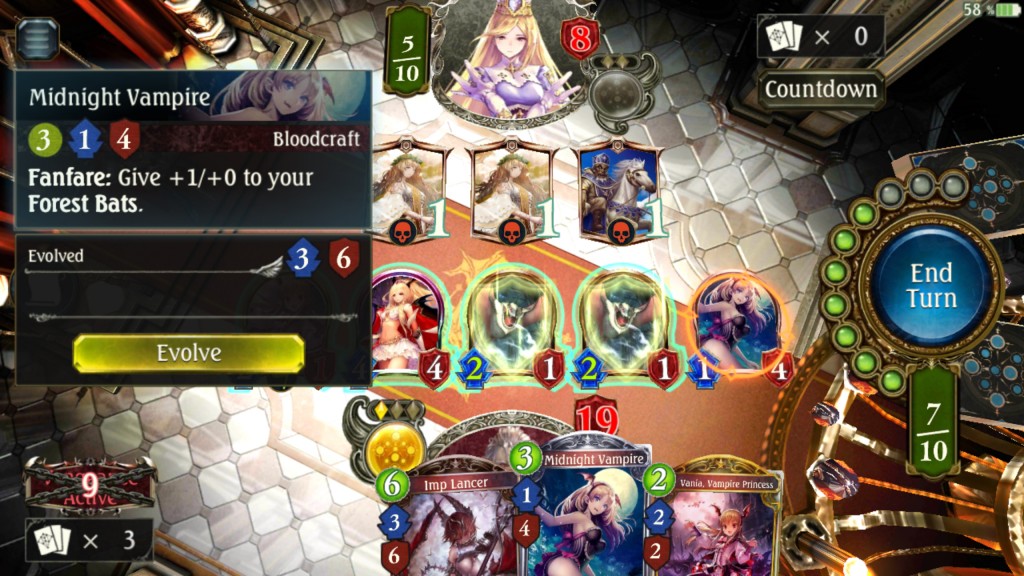 Develop the board with a horde of Forest Bats to fully utilize the abilities of other cards. Combo them with Vania, Vampire Princess or Midnight Vampire to deal massive damage!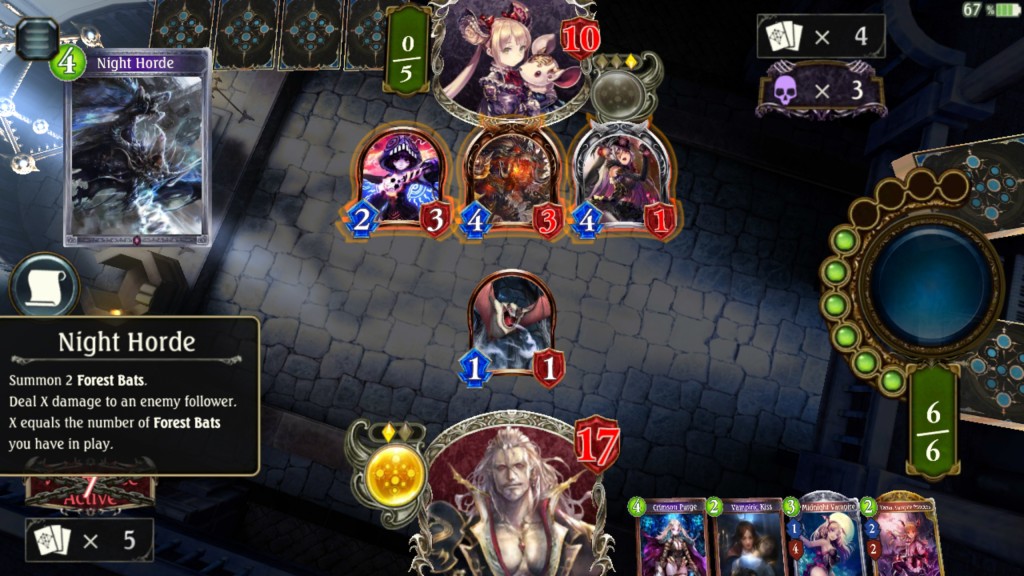 Take advantage of your 3 copies of Night Horde, a powerful spell that can damage enemy followers while summoning Forest Bats. The more Forest Bats in your area, the bigger the damage!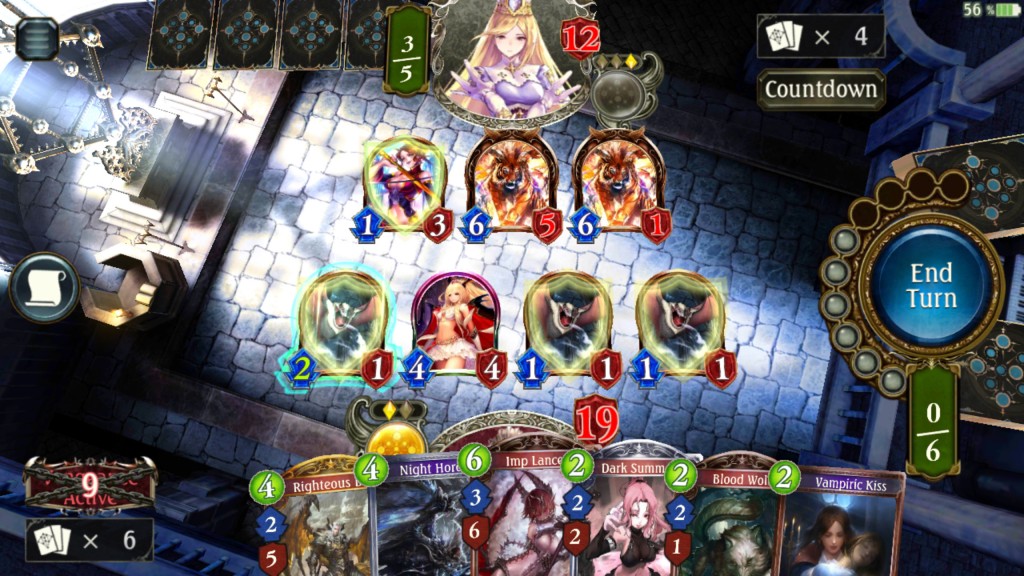 The pressure from the mother of all bats, Queen Vampire, is immense! This card gives Ward to any Forest Bat on your board, making it a rock-solid play, both offensively and defensively.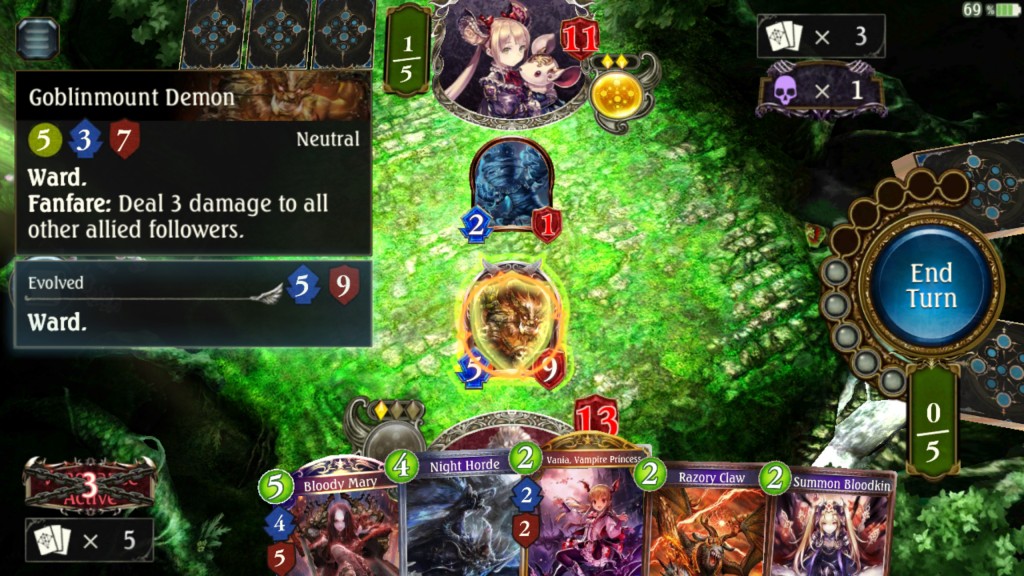 When your opponent is done dealing with your Forest Bats, it's time to bring out this heavyweight. Goblinmount Demon has some of the best stats of all 5-cost followers. Your opponent will have a tough time taking it down.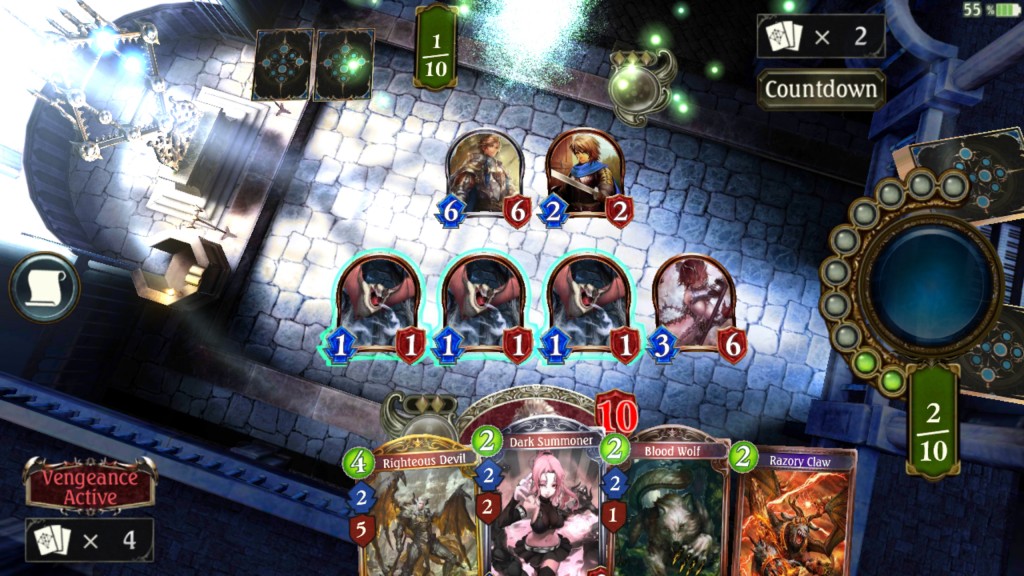 Bloodcraft has many cards with immediate effects, such as damage spells and followers with Storm— it's the go-to class for finishing off opponents with low defense!
Strategy Tip
Revenge Mechanic
Revenge is a keyword unique to Bloodcraft. It activates when your defense is 10 or lower and boosts certain cards. In order to activate Revenge, you can use a number of Bloodcraft cards that also deal damage to yourself, such as Blood Pact and Razory Claw. However, recklessly jumping into Revenge does not guarantee victory. The most important technique when playing Bloodcraft is to anticipate your opponent's next move and manage your defense in order to survive.
Further Recommendations
Prebuilt decks are extremely well balanced! For those of you who have not tried a Bloodcraft deck, take this chance to check one out.
A prebuilt deck can be purchased up to three times. Stack up three of the stronger cards and max out the deck's potential and performance!

Combine cards from three prebuilt decks to create this powerful Bloodcraft deck. It will take your Shadowverse game to a whole new level! A bigger card collection will also expand your deckbuilding options.
Last but not least: Queen Vampire, the legendary card in this deck, comes with special alternate art!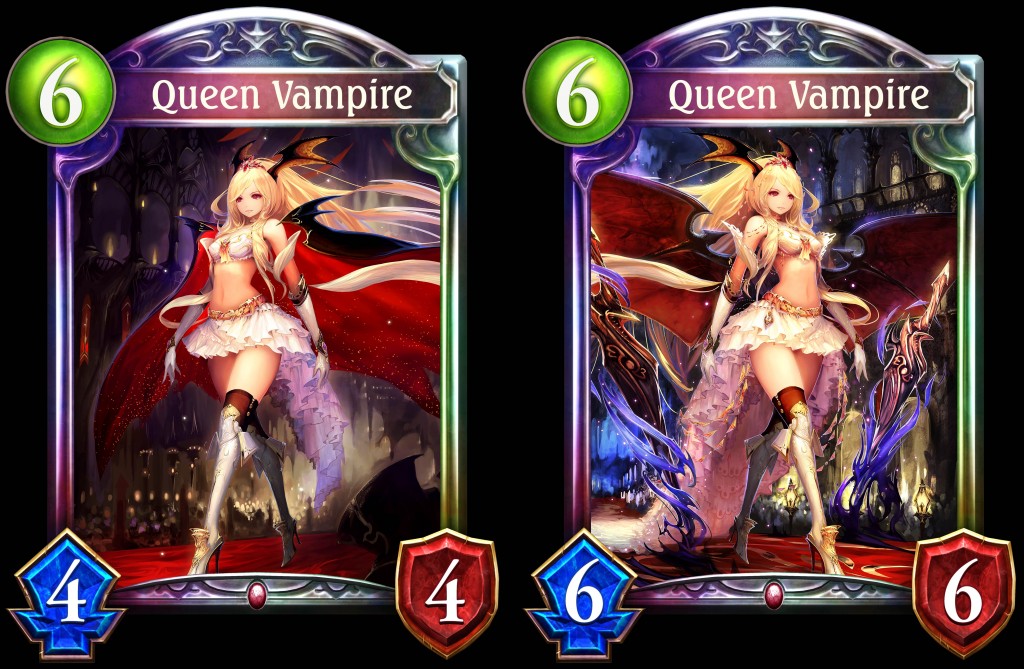 Special version Queen Vampire (Left: Unevolved/Right: Evolved)
This prebuilt deck went on sale along with the release of Rise of Bahamut on December 29. Like it? Get one now! Also stay tuned for reviews of the remaining 2 prebuilt decks. Until then, keep enjoying Shadowverse!
保存
保存
保存
保存
保存
保存
保存
保存
保存
保存
保存
保存
保存
保存
保存
保存
保存
保存