Prebuilt Deck Review: Thorned Anomaly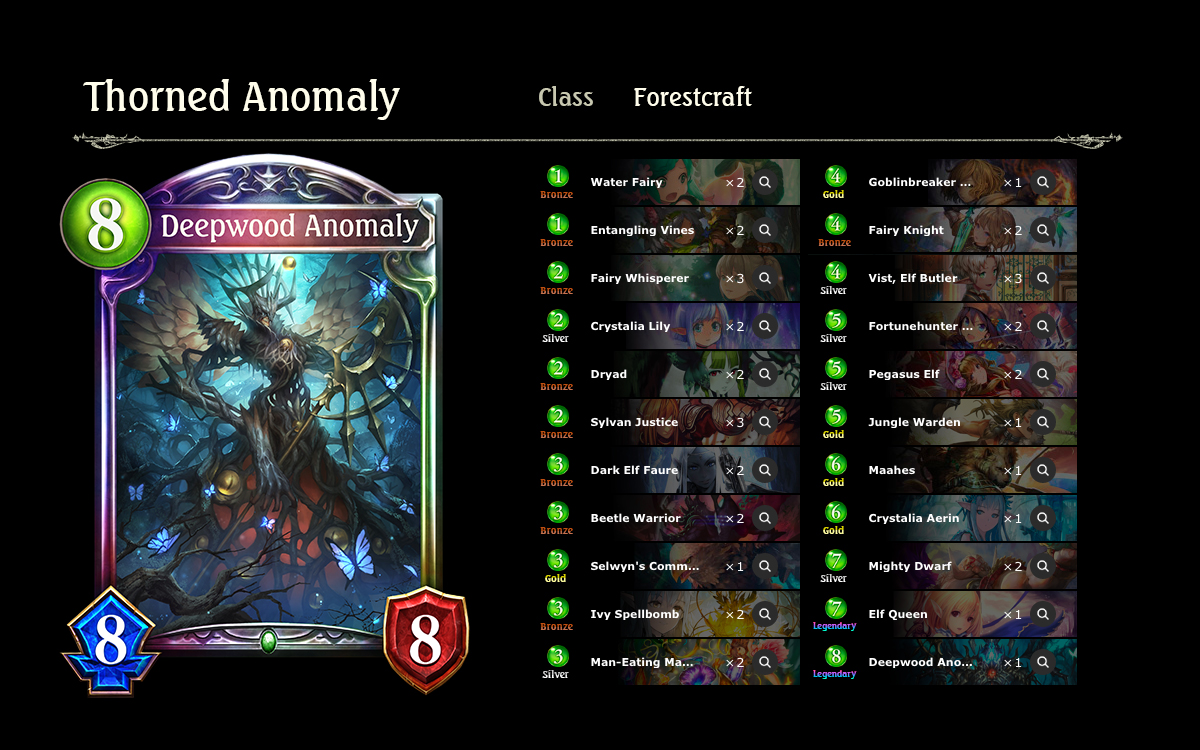 Hey there! New prebuilt decks will be added to the shop very soon.
There's a new one for each class, which means 7 new prebuilt decks for us to explore. These 30-card collections can be combined with the 10 basic cards every player receives or any other cards in your collection for even more versatility. Each deck contains two legendaries, five golds, and many other popular cards from packs leading up to Tempest of the Gods. These are perfect opportunities for both new and experienced Shadowverse players to bolster their deck options!
You can check out my review of the first prebuilt Forestcraft deck, Sterling Archer, here.
So what's in this deck?
In this article, I'll be introducing the new prebuilt Forestcraft deck—Thorned Anomaly.
And now, without any further ado… the decklist!

How to use Thorned Anomaly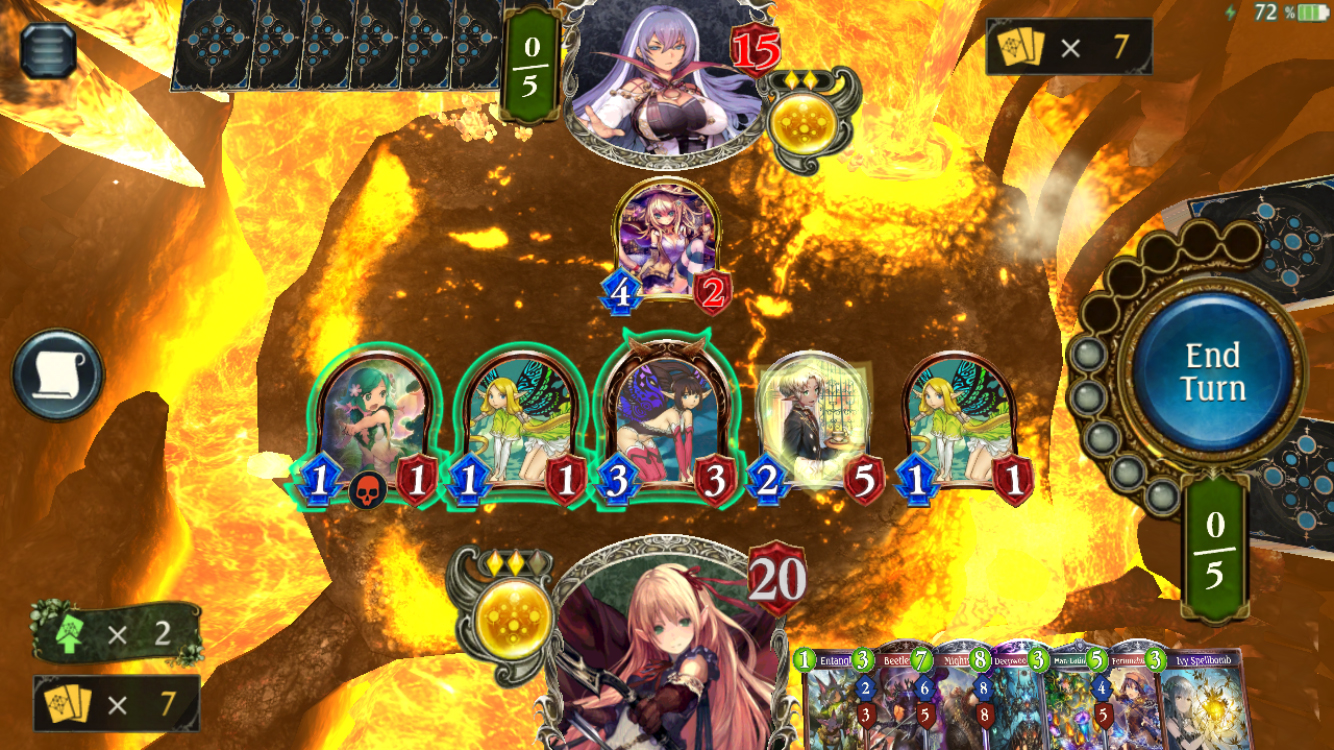 United we stand, divided we fall: quickly fill the board with fairies to overwhelm your opponent with pixie power!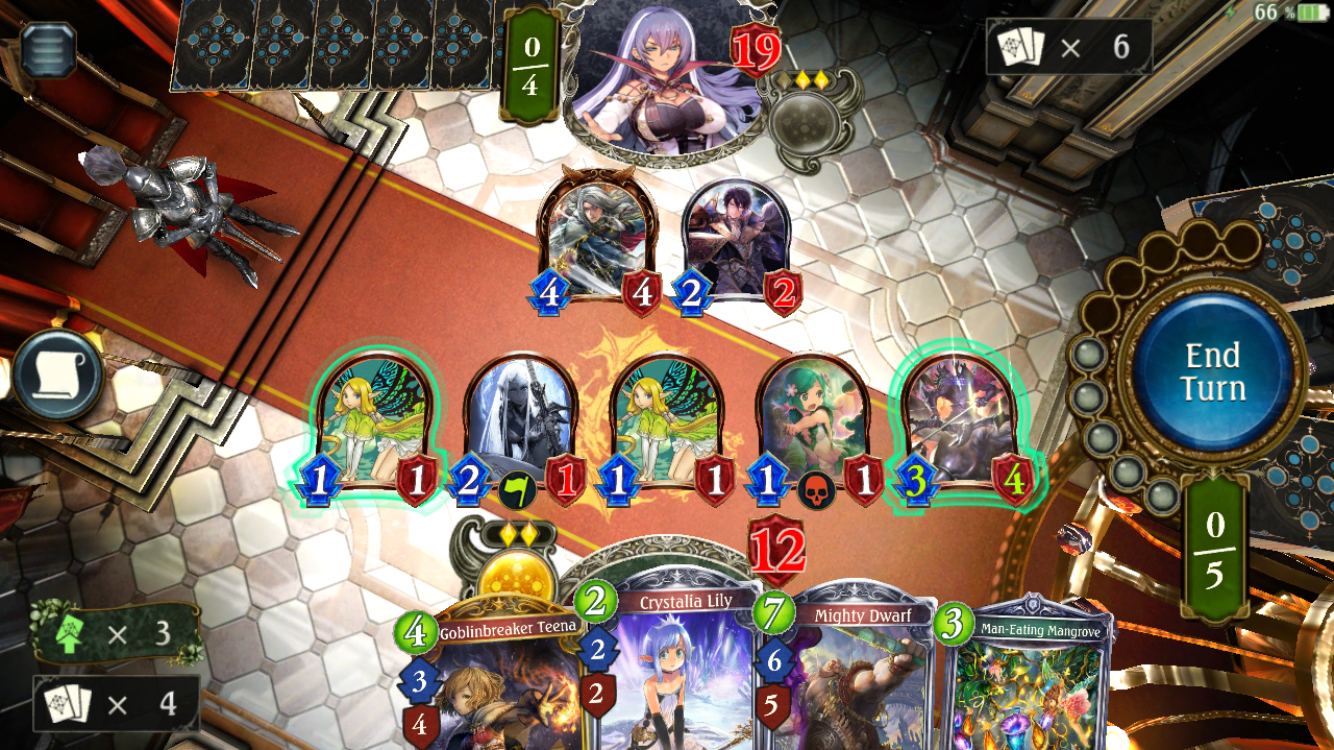 The key to a strong Forestcraft deck lies within strengthening cards on your board by playing other cards.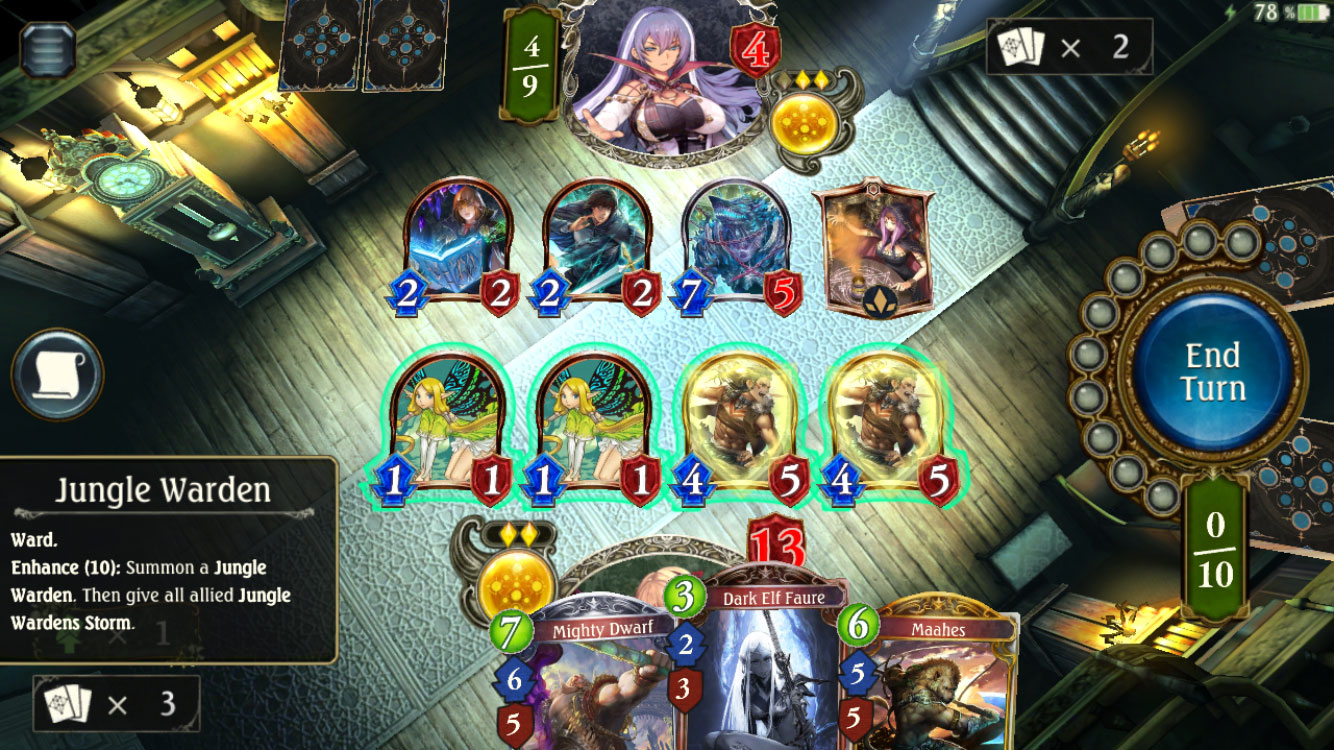 Turn the tables on your opponent with an enhanced Jungle Warden for massive late game burst damage!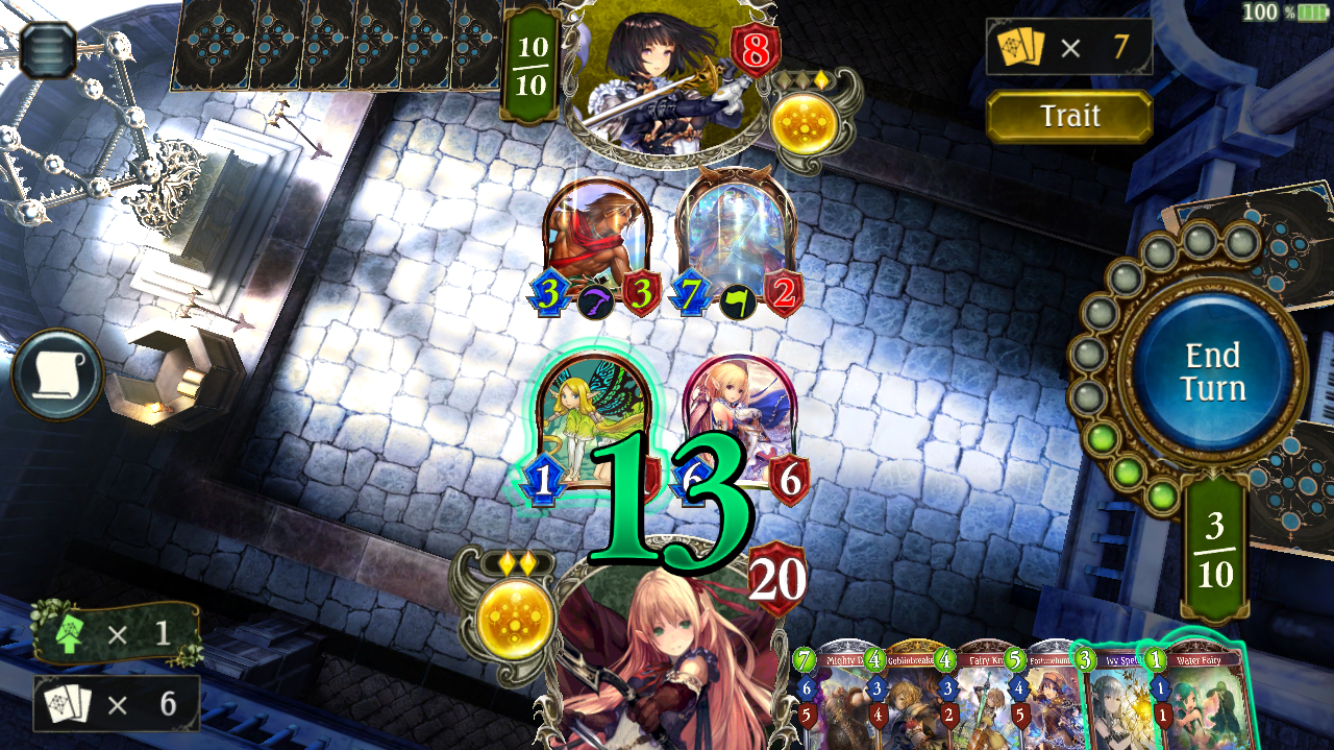 It's not over until it's over! Keep the dream alive with an Elf Queen to heal your leader and take back the lead.
Card Spotlight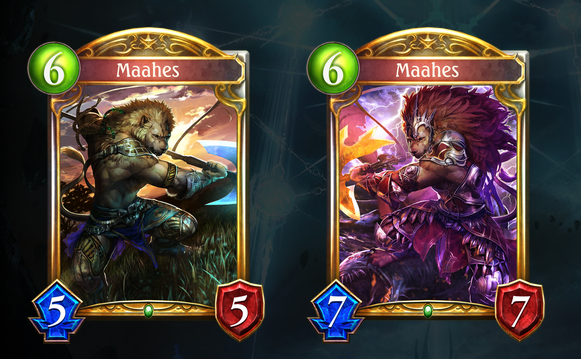 Using this deck you'll want to keep control of the board while your Fairy army expands. With 5/5 and Ward for six play points, Maahes is an effective card to slow down any opponent in their tracks during the mid-game. But what makes Maahes truly fearsome is the ability to deal two damage to all enemies if two other cards are played on the same turn for efficient board-clearing potential. Keep the previous Fairy cards gathered by your Fairy Whisperer safe with this guardian lion and lead your army to victory!
In addition to Maahes, Ivy Spellbomb and Beetle Warrior also become stronger when played with other cards, so stay prepared by keeping some Fairy cards in your hand.
Further Recommendations
Prebuilt decks are extremely well balanced! For those of you who have not tried a Forestcraft deck, take this chance to check one out.
A prebuilt deck can be purchased up to three times. Stack up three of the stronger cards and max out the deck's potential and performance!
Give yourself an edge on the competition and combine cards from prebuilt decks, Sterling Archer and Thorned Anomaly, to take your Shadowverse game to the next level!
Prebuilt decks are priced at 500 crystals the first time and 750 afterwards.

A prebuilt deck can be purchased up to three times. Stack up three of the stronger cards and max out the deck's potential and performance!
But wait, there's more! This deck comes with a legendary Deepwood Anomaly card included, featuring special alternate art!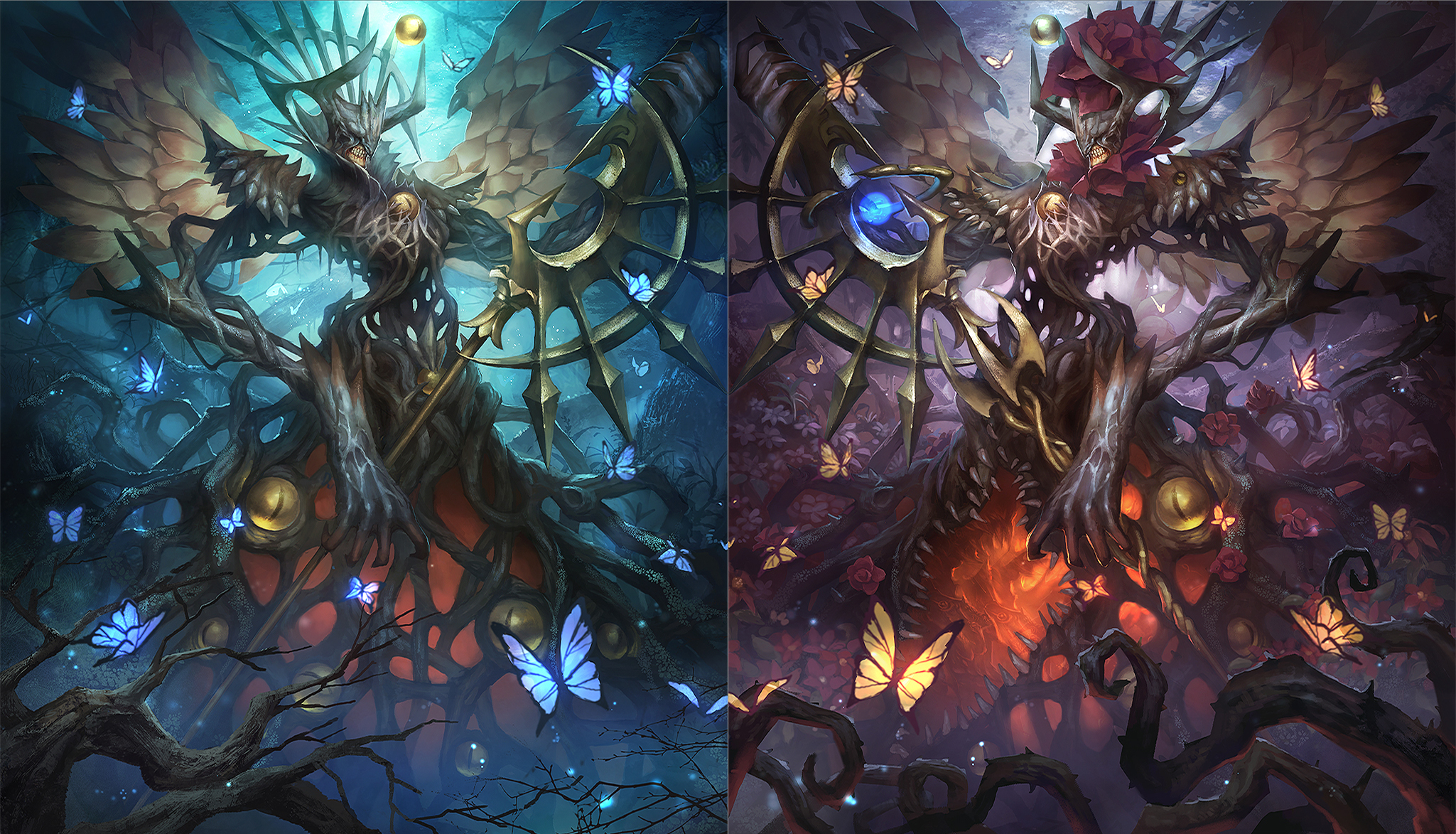 Alternate Deepwood Anomaly (Left: Unevolved/Right: Evolved)
Ready to take Thorned Anomaly for a spin? This prebuilt deck will go on sale July 30. If you're not a Forestcraft main, don't fret: we've still got 6 more new prebuilt decks featuring every class coming your way, so stay tuned!
保存
保存
保存
保存
保存
保存
保存
保存
保存
保存
保存
保存
保存
保存
保存
保存
保存
保存
保存
保存
保存
保存
保存
保存
保存
保存
保存
保存
保存
保存
保存
保存
保存
保存
保存
保存